writer

Having studied at the Department of Theatre Directing of the Academy of Performing Arts in Bratislava, Jozef "Dodo" Gombár participated, already as a student, with his productions at major festivals worldwide (Macedonia, Hungary, Venezuela, the Czech Republic, Slovakia, and France). His works earned him multiple awards. He also spent a year (1996/1997) at the prestigious New York-based Circle in the Square Theatre School. He Gombár was artistic director at the Slovak Chamber Theatre in the city of Martin, at the Zlín City Theatre and at the Švanda Theatre at Smíchov in Prague.
His portfolio contains over one hundred and twenty productions. Mr Gombár collaborates with theatres throughout the Czech Republic and Slovakia, and has also directed in Budapest, Rome and New York. He is the author of a number of adaptations of novels, novellas, short stories that usually serve as a dramatic vantage point for his own productions. Mr Gombár was nominated for the Czech Divadelní noviny Award. His production National Cemetery [Národný cintorín] won the Student Jury Prize at the 2016 New Drama Festival. Acting, music and set designs from his productions have received numerous awards or were nominated for DOSKY– the Slovak Theatre Critics Award. The editors of the Czech theatre portal i-divadlo.cz nominated him for the 2017 Theatre Personality of the Year.
Mr Gombár is also an esteemed playwright. His Hugo Karas earned him the Alfred Radok Award; Money [Peniaze] won the first place in the successive Czech–Slovak competition. His shortlisted texts within the same competition included his Godless House [Bez Boha dom], The Third Age [Tretí vek], Portal [Portál]. The Theatre Institute in Bratislava published, in 2017, a collection of his plays Six Branches of a Tree [Šesť konárov stromu]. His plays Godless House, Money, Euroroom, The Third Age, The Štúrs (Concert Cancelled) [Štúrovci (Koncert zrušený)], and Hugo Karas were also published individually or in collected volumes. His plays have been translated into nine languages and staged in Hungary, the United States, Greece, UK, France, and Australia. Mr Gombár presented his plays, internationally, inter alia in Brussels, Athens and Paris. His radio play Advent (A Border Farce) [Advent (groteska z hranice)] was shortlisted at the 2019 Radio Play Festival. In 2011 he made a low-budget film based on his screenplay Smíchov is Crying, Brooklyn is Asleep [Smíchov pláče, Brooklyn spí].
Mr Gombár often serves on major theatre festival juries (New Drama, Zlomvaz, Setkání / Encounter). Since the academic year 2019/2020, he has been a lecturer within the Studio of Directing and Dramaturgy at the Theatre Faculty of the Janáček Academy of Performing Arts in Brno.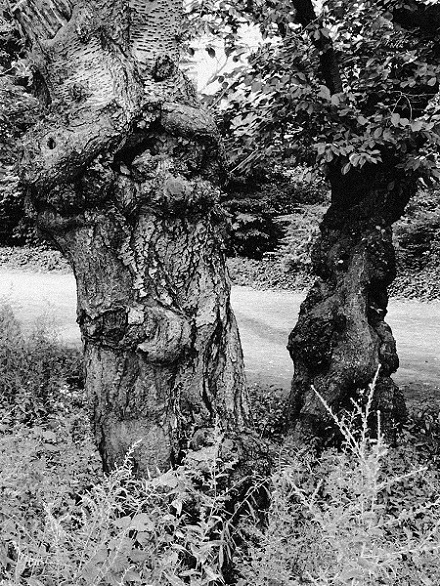 Foto © Dodo Gombár Imprisoned in human skin in Central Park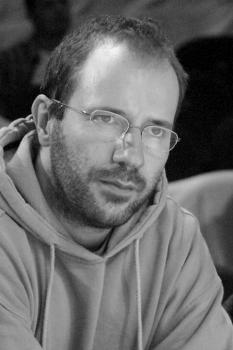 Photo: Ctibor Bachratý
theatre play
IN THE LANGUAGE OF A TREE